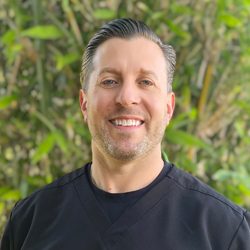 Chiropractor
Aaron Gaily D.C.
Dr. Aaron Gaily, D.C. opened his practice in the fall of 2003. What started as a small one doctor operation without a support staff has turned into one of the most sought-after chiropractic offices in the Monterey County.
Dr. Gaily and his team of associate doctors have been awarded "Best Chiropractor" by all three local newspapers, The Monterey County Weekly, The Monterey Herald and the Carmel Pine Cone on several occasions.
Dr. Gaily is a Monterey Peninsula native having grown up in the Carmel Valley Village while attending the Carmel public schools. After graduation from Carmel High School, Dr. Gaily spent the following four years studying Kinesiology/Exercise Science at Northern Arizona University. He then left the mountains of Flagstaff, Arizona for four years of graduate school at Southern California University of Health Sciences in Whittier, CA.
In the office, Dr. Gaily is passionate about "coaching" his patients back to health, but he also is very passionate about "coaching" in a competitive setting as well. Dr. Gaily was the Head Coach of the Carmel High Boys Water Polo program from 2003-2016. He helped lead three of his teams to league championships (earning the school's first title in over 30 years) and was selected as the league's "Coach of the Year" in 2010, 2012, 2014 and 2016. Following his resignation as head coach from Carmel High, Dr. Gaily then shifted gears and founded a small youth basketball club called
"Rogue Basketball" that focused on development of basketball fundamentals and skills for kids grades 1-12. Dr. Gaily is now the head coach of the 13U Boys basketball team for local competitive AAU basketball club, "Seaside's Finest".
In his free time, Dr. Gaily spends most of his time with his family. He
enjoys golf, crossfit, and running/hiking.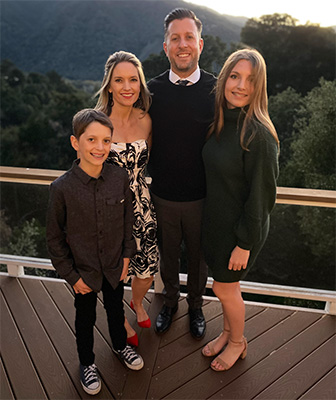 Chiropractor
Ryan Wong D.C.
Dr. Ryan Wong joined The Back and Neck Pain Center of Monterey after owning and practicing chiropractic for 11 years in Riverside, CA. He moved to the Monterey Peninsula in 2016 and helped build and manage a successful medical office in Monterey for 5 years before deciding it was time for him to go back to his passion of chiropractic again.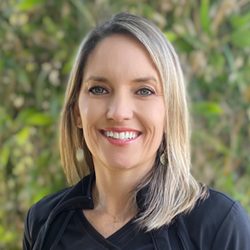 Office Manager
Adrienne
Dr. Gaily and his wife Adrienne met at college at Northern Arizona University. After graduation, they returned to her hometown in La Habra, CA where she became a 4th grade school teacher while Dr. Gaily earned his degree in chiropractic.
Their plan was to move back to Dr Gaily's hometown to start a chiropractic practice and Adrienne would continue teaching. They soon realized the importance and value of working on building the practice together to help more people so they took a leap of faith and Adrienne stopped teaching and has worked full-time in the business for the last 18 years. Adrienne manages all the behind-the-scenes and any role or demand needed for the practice. When not busy with work or their teenage daughter Ella and son Evan's activities she enjoys running, hiking, and being active!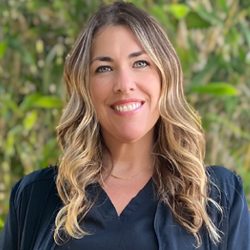 Front Desk Manager
Meg
Meg was born in LeRoy, NY, but found her way out west to the Monterey Peninsula for almost 10 years now. Meg is a huge asset to the practice as she calmly keeps everything running smooth and efficiently for both the doctors and patients. She enjoys spending time with her 3 children, going to the beach, enjoying hiking in Big Sur or reading a good book.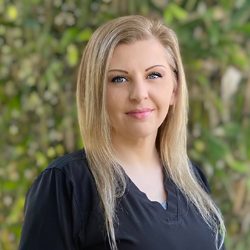 Chiropractic Receptionist
Heather
Heather is the warm, friendly, and helpful face of our front desk! She was born in Salinas, and has large family roots in Monterey County. Heather enjoys spending time with her family, baking for others, and hiking.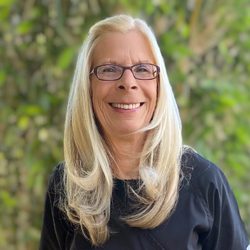 Chiropractic Assistant and Substitute Role Player
Suzanne
Suzanne is Dr. Gaily's mother and has been an integral part of keeping his practice running smoothly for the past 16 years. The office would not function well without her willingness to help out and fill in wherever and whenever she is needed.
Suzanne was born and raised in Carmel Valley and worked as a medical transcriptionist for most of her working career. She enjoys spending time with Dr. Gaily's father, with her grandkids, and being outdoors hiking with her friends.
Massage Therapist
Ginger
Ginger grew up in Monterey Bay. She trained in massage therapy at Spectrum Center School of Massage in Washington State. She started her practice in New Mexico in 2019.
Ginger specializes in clinical recovery care, deep relaxation techniques like polarity, cranial sacral among other modalities. She finds that it is a joy to help clients return to their resilient selves. In her spare time she leads workshops online for meditation and laughter yoga, enjoys improv classes, playing with her dog and is a world traveler.
Massage Therapist
Angel
Angel has lived on the Monterey Peninsula his whole life. He gained his massage training at MPC and in Thailand. He specializes in deep tissue, sports and Thai massage, as well as myofascial techniques. Angel enjoys helping people work through any restrictions and pain by supporting them on their path to wellness. When not at work he enjoys spending time in nature with his daughter and family.
OFFICE HOURS
---
Monday
9:15am - 6:00pm

---
Tuesday
10:00am - 6:00pm
---
Wednesday
7:00am - 3:15pm
---
Thursday
10:00am - 6:00pm
---
Friday
8:00am - 3:15pm
---
Saturday & Sunday
Closed